FAQs
Why should I join the Appleby Society?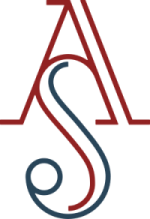 Community – Joining the Appleby Society gives you the opportunity to discover a special community of believers who all share a particular aspect of their call to ministry in common. That is, they were called to ministry at Falls Creek.
Influence – Joining also gives you the opportunity to share the story of your ministry calling online with others, thereby encouraging many who may be trying to discern a call to ministry themselves.
Ministry – Joining means you are qualified to speak at our new Appleby Society event at Falls Creek. This special event is to be held Friday nights, from 9:00-9:45pm, in the Trinity Amphitheater, adjacent to the Mathena Family Event Center. The Falls Creek Program Staff will select members of the Appleby Society to give short charges to students and leaders on how to live out the Falls Creek experience back home. The goal of this event is to give those living out a call to ministry the chance to speak into the lives of campers and guests at camp.
How will you use the information you gather about me?
The information we gather will simply be used to form a database of people who were called to ministry at Falls Creek. This information will help us track one aspect of the history and impact of God's work at Falls Creek.
You might receive up to four emails a year with information about Appleby Society events or activities.
Your information will not be passed on to other entities or organizations.
What qualifies as "a year in a ministry position?"
It is true that every believer is called to ministry, in the sense, that as followers of Jesus we are all called to be His ministers in this world. It is also true that some people God calls out for vocational service, and those who are pursuing this call are the particular focus of the Appleby Society.
However, Falls Creek does not seek to unnecessarily limit the number of people who can become a part of this group, so current service in a paid ministry setting is not a requirement. Serving as anything from children's choral director, student worship leader, Sunday school director, youth pastor, senior pastor, missionary, evangelist, or many others may qualify. You must have one year of service in a ministry role.
I'm a student. Can I still join?
Absolutely! You just need to have been called to ministry at Falls Creek and served at least a year in a ministry position. (See FAQs question: What qualifies as "a year in a ministry position?")