Evangelism
Student Evangelism provides a multi-faceted strategy to bring Jesus Christ to every middle school and high school student in Oklahoma.  The resources provided are to help reach students in your town and school through prayer, campus clubs, adopting your school, events, and personal evangelism.
Youth Ministry Training Lunch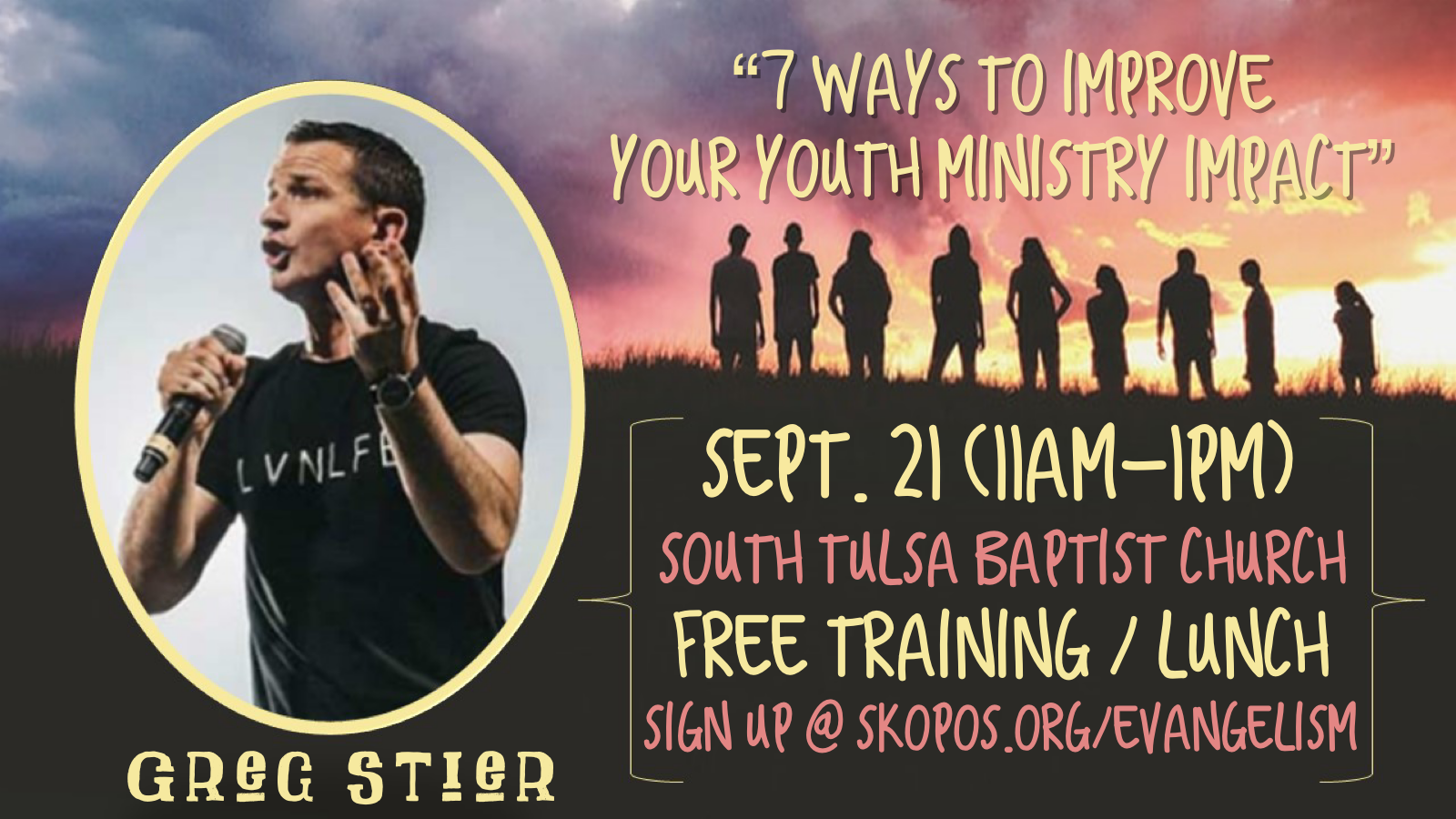 THIS IS WHAT YOUTH MINISTRY IS ABOUT!
You got into this to see students meet Jesus, believe in Him and to become life-long disciples. Come for fellowship, lunch, and training to help you employ an effective youth ministry strategy that equips them to take His Life and Message into the world. The first 30 people to register will receive a copy of Greg Stier's new book 'Unlikely Fighter'! Register below.